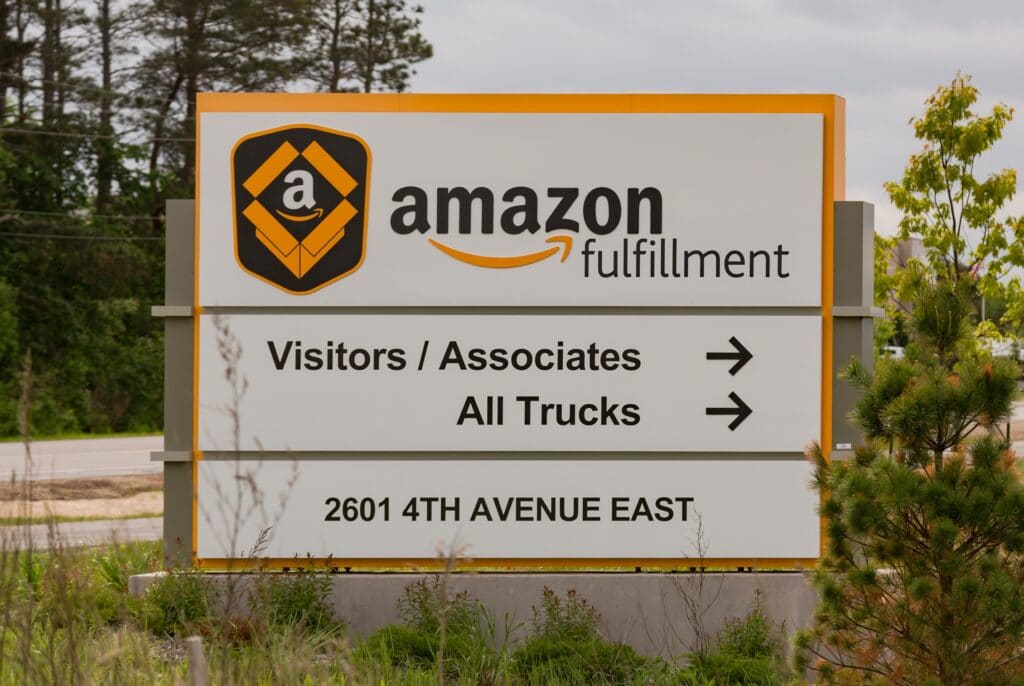 If you are a small business owner who is planning to sell your products on the Amazon marketplace, this guide will help you to get your product labels as per Amazon guidelines.
Amazon marketplace – the online gorilla of online shopping sites can definitely help you to reach out to international customers you cannot reach alone. But it comes with a cost. You have to strictly adhere to Amazon Terms and Conditions as a seller. If you break them inadvertently, usually they ban you from the marketplace.
So this attempt is to help you to get it right from the start.
What types of sticker labels are required by Amazon FBA?
There are basically 5 types of sticker labels you may have to use when you ship your products to the Amazon warehouse.
Barcode Labels
Warning Labels
Expiration Date Labels
"Ready To Ship" labels
"Sold As A Set" labels
Barcode Labels
If you are selling on Amazon you can not skip barcode stickers. Almost all product information is conveyed via barcode stickers to the Amazon FBA system.
Include all the key details about your products in barcode stickers and make sure you get accurate barcode stickers from a quality supplier.
And before your ship to Amazon warehouses recheck the barcode stickers are functioning accurately.
And when you update your product prices and other attributes make sure you get updated barcode stickers.
Warning Labels
For certain items it is essential to have clear and highlighted warning and safety labels.
Whether it is about the fragility of the product or the need to keep the product under certain environmental conditions.
The warning labels will help to both protect the product as well as the person who is handing the product.
Make sure you are in compliance with Amazon Terms and conditions when it comes to the types of products you are trying to sell on Amazon.
As certain products are not allowed on the Amazon marketplace.
Expiration Date Labels
If your products have an expiration date, Amazon requires you to have clear expiration labels. According to the Amazon guidelines the format should be like MM-DD-YYYY or MM-YYYY.
And this expiration date should be in 16 or higher font size. It is crucial to comply with the Amazon expiration policy otherwise your goods may be returned or dismissed.
"Ready To Ship" labels
If your products are fully packaged and ready to deliver to your customers as they are, use "Ready to Ship" sticker labels.
That way you tell the Amazon employees not to open the box for extra packaging. Make sure you put all the other required information for the final "Ready to Ship" state.
"Sold As A Set" labels
Certain products are sold in a bundle. So you have to inform the Amazon warehouse staff that the units are sold as bundles. That's where you need "Sold As A Set" labels and stickers.
It is important to apply 'Sold as a set' stickers on the outside of the packaging with your trademark/ brand logo. Do not apply this sticker label on the fringes.
So we hope that this simple guide will help you to get clear about the types of sticker labels you need to sell on Amazon FBA. This is not the most comprehensive guide in this regard. Always remember to check with Amazon Terms and Conditions and other seller support materials to get to know about their updated requirements and conditions.
As always if you need help with your sticker labels to sell on Amazon simply contact us or order from our online store.